About us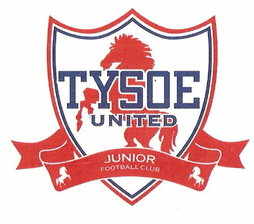 Tysoe United Football Club is located in the popular village of Tysoe, South Warwickshire
We play all home our games at Tysoe Playing Fields and have the use of a homely clubhouse
This website can give you all the latest news, fixtures, results, tables, squads, match reports, links and much more
Tysoe United Football Club is about giving any player young or old any ability, to play and enjoy the popular game of football
We have a Junior Club which gives the youth player an opportunity to play and enjoy football at training sessions and of course in league matches and tournaments
The adults team is for any player over the age of 16 to compete against many other teams, whether it be a friendly, a league match or a cup match
Six of our coaches are qualified FA Level 1 Coaches
We are open to players of any skill and work on their skills and targets for the individual player
Also we show and develop in older ages to work well as a team and how to play high standard football
For more information about joining our club as a player, coach or even a volunteer please click on 'Contact Us' and send your appropriate message
We want to keep Tysoe United Football Club going, so join our club now and you can become part of our friendly football family!
If you have any queries about our football club at all, please click on the 'contact us' page and send us your appropriate message
We hope that you enjoy our site - Thanks for visiting!
Tysoe United Football Club "Vale of the Red Horse!"